Why Do Seasons Change?
Nature's Super Secrets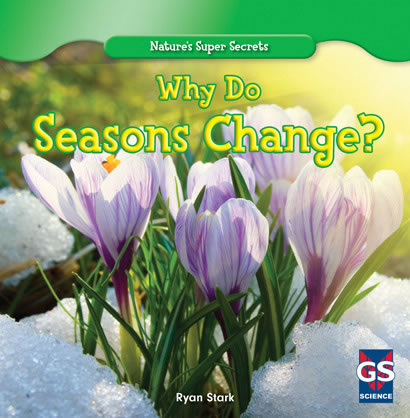 Spring, summer, winter, and fall: Earth's four seasons are beautiful and wondrous phenomena to behold. We can see the seasons change, but knowing the science behind it makes the process even more amazing. Readers learn about Earth's revolution around the sun. Age-appropriate language makes a high-level topic accessible for young readers, while full-color photographs and diagrams highlight each season's true beauty.