What If I Break a Tooth?
Benched: Dealing with Sports Injuries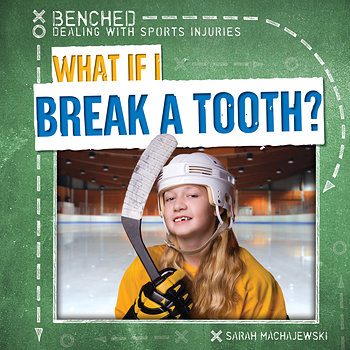 Dental work is never fun, especially after an accident on the soccer field or basketball court. Whether a tooth is chipped or broken, any sort of dental injury requires immediate attention. Dealing with the pain and blood can be hard for young athletes, but this book will help them understand just what?s happening in their mouth and what dentists need to do to help them get better. From minor capping and tooth fillings to root canals and more serious surgery, this book gives student athletes the basics on taking care of their teeth should they suffer an injury.