Veo veo tama?os / I Spy Sizes
?Veo veo! / Eye Spy!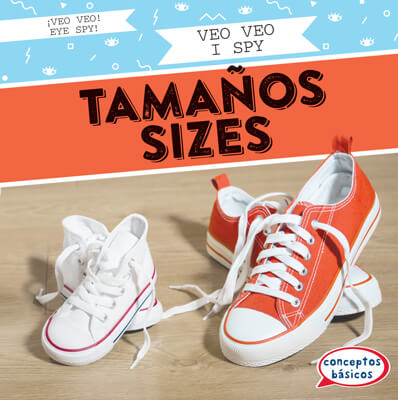 Identifying attributes of objects is a staple of early elementary education, and one of these attributes is size. This valuable volume provides an excellent opportunity for review and assessment of the appropriate use of size words, such as big, small, large, and little, along with other vocabulary that young readers should become familiar with. The at-level text is specially crafted to be achievable for beginning readers. They will find plenty of visual cues in the bright photographs featured throughout this engaging book.