Veo veo letras / I Spy Letters
?Veo veo! / Eye Spy!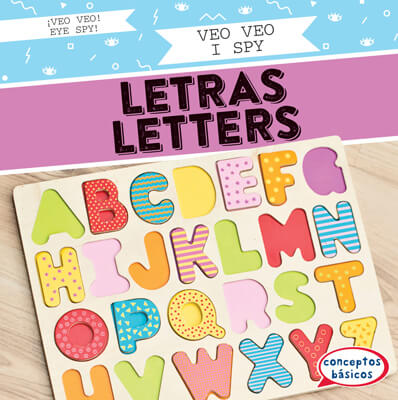 Learning to recite the alphabet is an important step to reading. This beneficial book builds on that crucial step, asking readers to locate letters of the alphabet among a variety of colorful images that begin with those letters. They'll review their knowledge of what different letters look like and how they differ from other letters while honing their reading fluency with simple sentences. Emerging readers will love the appealing pictures and find the activity of spying letters motivating and rewarding.