Veo veo dinero / I Spy Money
?Veo veo! / Eye Spy!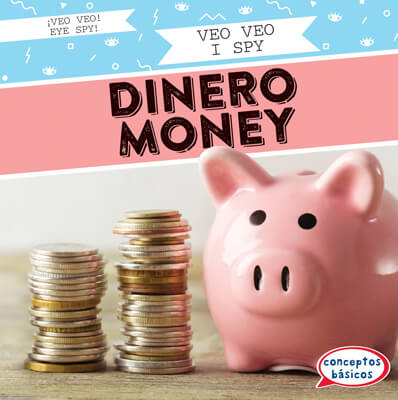 The overall concept of money usually comes easily to young learners who curiously watch the exchange of money for goods from an early age. However, noticing the distinguishing characteristics of different kinds of money, such as coins and paper notes, is a bit trickier. This helpful and engaging book is an excellent companion for those who are learning to discern the different types of money. It also touches on the valuable skills of sorting and classifying, which are important concepts in early elementary math curricula.