Veo veo colores / I Spy Colors
?Veo veo! / Eye Spy!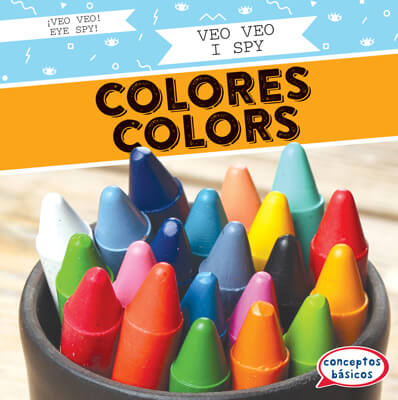 "I spy the color...red!" There is no more effective learning strategy than to make the review of colors into a game. This vibrant volume helps beginning readers assess their understanding of all the colors of the rainbow and practice their emerging reading skills. They are asked to locate a familiar object of a certain color among other brightly colored objects. The entertaining images were specially selected to encourage vocabulary acquisition, reader motivation, and to cause amusement.