Let's Bake Valentine's Day Treats!
Holiday Baking Party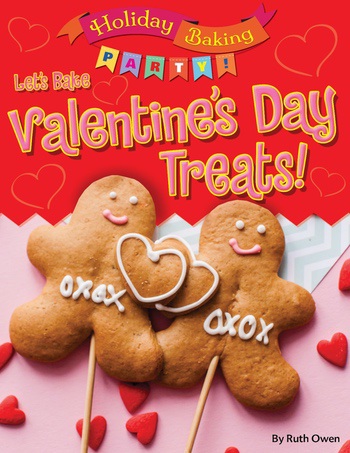 In many cultures, making food for those you love is common practice. Since we celebrate those special people on Valentine's Day, it's the perfect holiday to make some amazing baked treats. Each themed recipe is written especially for young bakers, including safety tips, ingredients and equipment lists, and step-by-step instructions. A full-color photograph accompanies each recipe so readers can page through the book to find just the treat they want to make. Whether it's sweet for a sweetheart or has the traditional red in it, whatever recipe readers choose will stand up to the inclusion of an extra ingredient, love.