Lacrosse: Who Does What?
Sports: What's Your Position?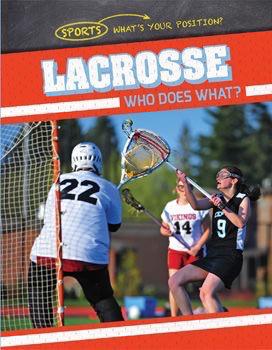 Lacrosse has elements of other sports in its gameplay, but is a sport all its own. With a rich history and fun pace to the game, it's a growing sport that's easy to start playing. This book explores the exciting and evolving world of field lacrosse, a sport that has many moving parts. From defenders sliding into shooting lanes to the cuts and spins that free attackers for scoring chances, lacrosse is a fast-moving game that's exciting to watch and play. Readers will love experiencing the ins and outs of lacrosse, learning its rules and regulations, and seeing for themselves how each position is important in creating a winning team.
Level
Points
3-4
5.3