Hockey: Who Does What?
Sports: What's Your Position?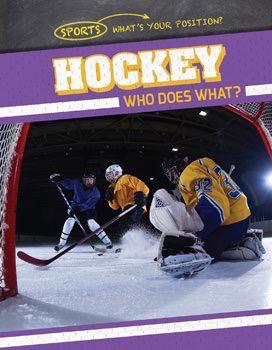 Hockey is a fast and fun game that kids can learn quickly. The concept is simple: put the puck in the net. But beyond that is a world of strategy. When should a defender pinch to keep the puck in the zone? Where should a forward be when backchecking? This book explores those questions and explains what hockey players are doing on the ice, from the basics of each position to an advanced look at what makes great players stand out. With colorful photos and graphics explaining each role in detail, readers will see hockey from every angle and be ready to hit the ice themselves and show off their skills.
Level
Points
3-4
5.3