20 Fun Facts About Stick Bugs
Fun Fact File: Bugs!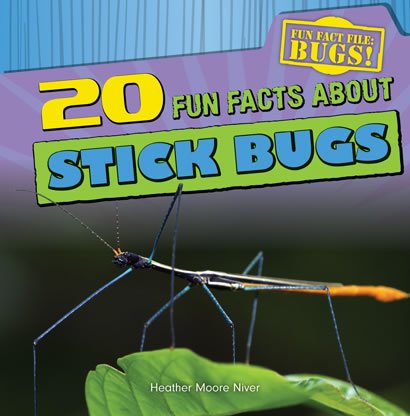 Stick bugs are masters of disguise. They can look like a twig on a tree, or a leaf on the ground. If they stand perfectly still you may not even notice them. Chances are you've seen one and just didn't know it. Readers get the perfect opportunity to spy these sneaky creatures blending in with their natural habitat while learning many fun facts about stick bugs--including which is the longest, which resembles a lobster, and the many devious ways they avoid being caught by predators.