20 Fun Facts About Dragonflies
Fun Fact File: Bugs!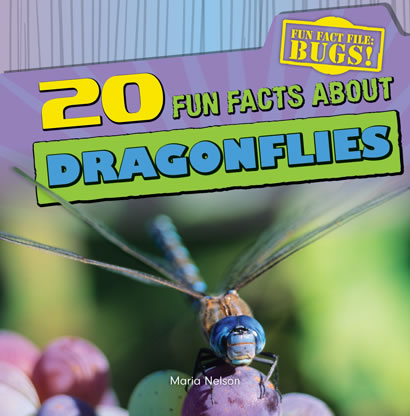 Few bugs can fly with the skill and precision of a dragonfly. If you have ever seen dragonflies zigzagging their way trough tall grass near a lake, it can be like watching colorfully costumed ballet dancers on stage. Spectacular photographs show colorful dragonflies soaring and hunting for food. Readers will surely enjoy discovering fascinating facts about dragonflies, including how fast they fly, what they eat, and how baby dragonflies survive underwater.